Feasibility study
Every shore power project starts with an analysis to work out a conceptual solution for power connectivity and delivery as well as the process of budgeting capital to evaluate investment (CAPEX) into a shore power solution and operational cost (OPEX).
The study identifies what the requirements are to provide an effective shore power solution to the port as well as vessels. Additionally, it provides information about grid capability and the most efficient technical solutions. The efficiency measures will also take into account economic benefits for all parties.
Contact us for more information or an offer
FEASIBILITY STUDY FRAMEWORK
Collecting and mapping of information
Energy consumption measurements
Conceptual technical solutions for different scenarios (including equipment specifications, layouts, single line diagrams)
Simulations for different scenarios
Calculating and analysing investment and operational costs
Composing incremental analysis (ROI, NPV, IRR, payback)
Consultation on potential funding options
Shore Power dispenser
The Shore-Link cable management system is a shore power delivery solution for Ro/Ro and passenger vessels. Its modular design can be adjusted according to specific requirements (tower height, rotating arm length, telescopic boom, single- or multi-cabling, operating speed, etc.) and is available as either a low- or medium-voltage solution.

Shore-Link shore-power dispensers are resistant to harsh environments and fully meet the latest relevant standards (IEC 80005-1, IEC 800005-2).

The Shore-Link cable management system is radio remote controlled, and there is no need for additional personnel for operation on the shore side. Connection and disconnection require only a few minutes.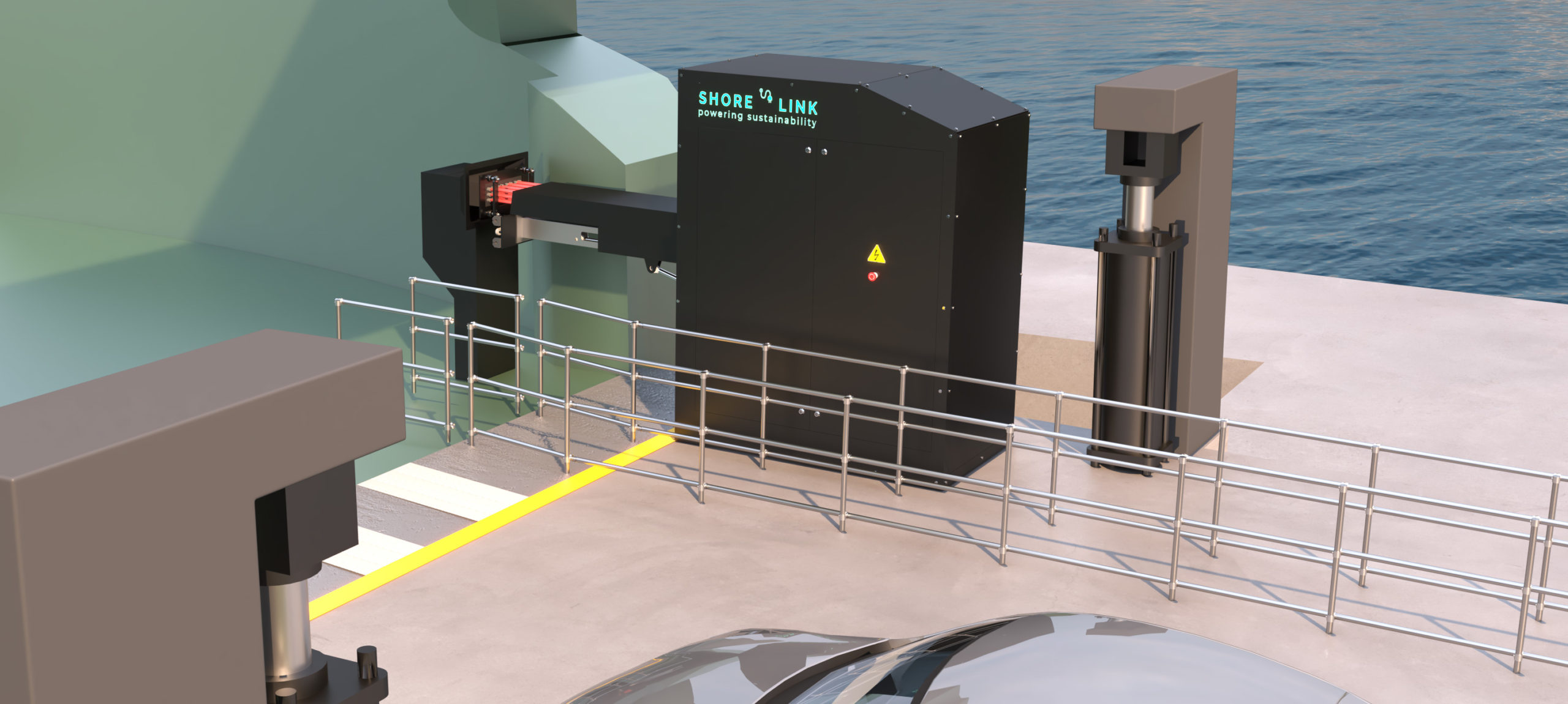 E-Ferry charger (automated plug-in solution)
The Shore-Link E-Ferry Charger 5000 is a compact solution for shore power / charging which can be adjusted according to specific requirements (DC, AC, LV, MV) with charging power up to 5000 kW.
This reliable and high-quality charging unit is fully automatic and ensures smooth vessel operation and charging cycle. Connection time 10 seconds.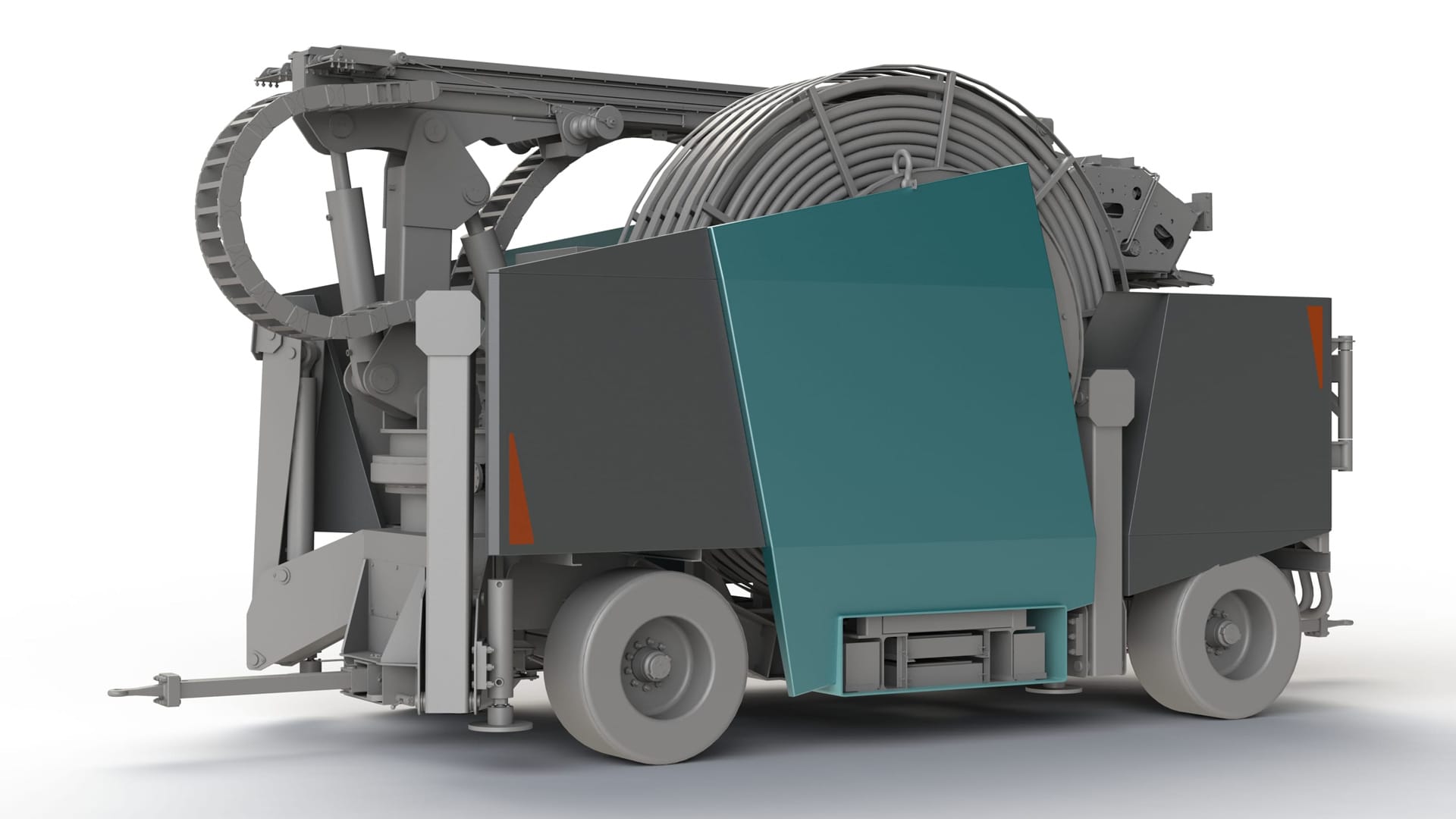 Shore power solution for cruise ships
Shore-Link shore power solution for cruise ships consists of shore connection boxes and cable management system, which is moved around by a tow truck. The cable Management System has the power capacity of up to 20 MVA and meets the needed tidal compensation requirements of customer-specific needs.
The application of the Shore-Connection box and Cable Management System for cruise vessels has been designed for complex marine environment conditions and is fully compliant with IEC 80005-1 and IEC 80005-2 shore power standards. Cable length on the cable reel inside the CMS is 40-50 meters and can be adjusted according to the project-specific needs.
For more information, drop us a line: