ShoreLink contributes to emissions-free Cruise Port in Ålesund by 2022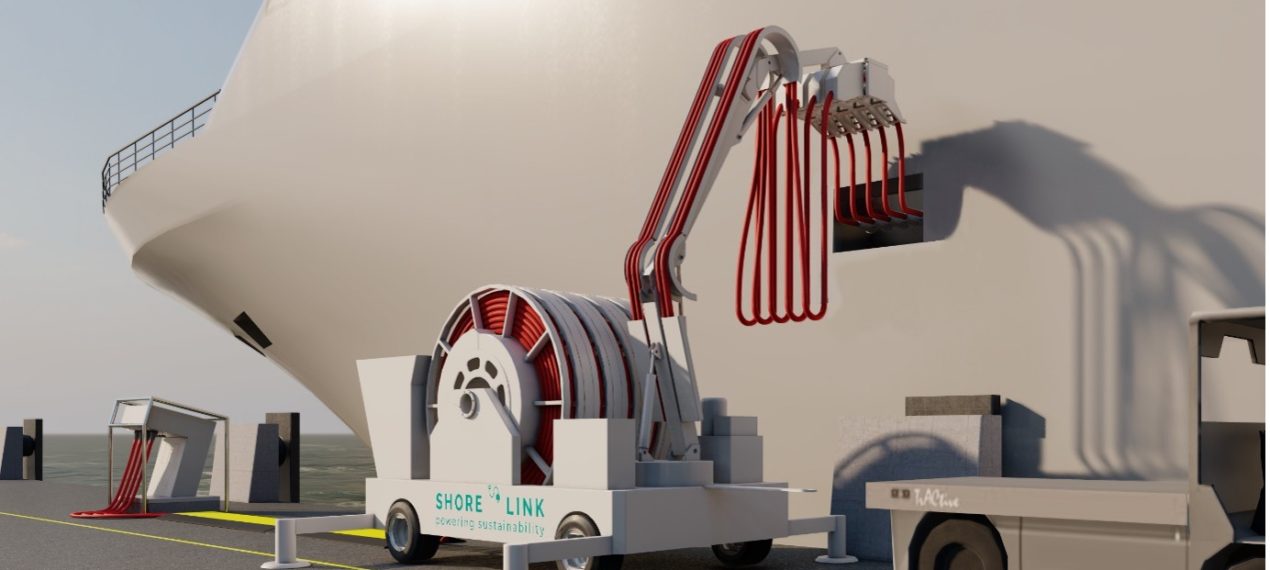 Plug has chosen ShoreLink to help build the new shore power installation for a cruise in Ålesund.
Estonian technology brand ShoreLink will deliver innovative technical systems that will enable cruise ships visiting Ålesund to use shorepower and ensure their stay in Alesund will be emissions free by 2022. 
WE HELP TO REDUCE EMISSIONS AND ACHIVE ENVIRONMENTAL GOALS
The CEO of ShoreLink, Mr Klaus Kopelman, said that the company has vast experience in maritime engineering, including collaborations with ports and shipowners. "This is our secret ingredient – a good overview from not only the technical perspective, but also from the user experience. We deliver tailor-made technical solutions, which follow the needs of both the port and shipowners helping them to reduce emissions and achieve environmental goals," added Kopelman.
SPECIAL FEATURES INCLUDED
The mobile cable management systems for Alesund Cruise Port will be operated by a crew of 1-2 men and will be completely zero-emission units. Among the special features include the ability to manoeuvre in very narrow quays and to connect to the ship no matter what the height of the connection point of the ship might be compared to the quay. Another important characteristic is the possibility to connect and disconnect all cables to the ship one after the other, benefitting the user friendliness and safety of the crew. The systems are certified to follow the IEC 80005 standard.
"We are always looking to find the best and most efficient solutions for our shorepower projects. The cable management system from ShoreLink will provide Ålesund with an innovative, safe and robust solution, contributing to a more sustainable port," says CEO of Plug, Maria Bos
In total, the usage of the new cable management systems will enable the Alesund Cruise Port to decrease CO2 emissions by more than 5000 tonnes per year.
THE INSTALLATION WILL TAKE PLACE IN 2022
The contract following the tender was signed in April, and the delivery of the systems will take place in April 2022. The scope of the project is to deliver two 16/10 MVA mobile cable management systems, the production of which will be carried out in Tallinn, Estonia.
ShoreLink is an engineering solutions brand, which develops innovative and environmentally friendly solutions for ports, port facility operators and shipowners.
Read more about our solutions here.